iProstate. Software de visualización 3D de la localización y extensión del cáncer de próstataiProstate. 3D rendering tool for localization and staging of prostate cancer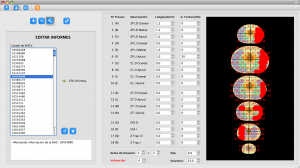 iProstate es una aplicación software (nº registro V-159-11) desarrollada conjuntamente por el grupo Nbio y el doctor José Luis Ruiz-Cerdá del Hospital la Fe de Valencia.
iProstate  permite la introducción de los datos de las biopsias, PSA y Gleason de un paciente particular y realiza una predicción de la localización espacial del tejido tumoral, en base al conocimiento previo introducido en el programa.
iProstate permite además visualizar en 3D dicha localización, a la vez que generar informes particulares o servir de base de  datos digital del historial del paciente.
Más información en http://nbio.umh.es/iprostate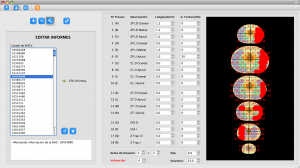 iProstate is a software application (spanish registration nº V-159-11) developed by Nbio and José Luis Ruiz-Cerdá, MD from the Hospital la Fe from Valencia.
iProstate allows the introduction of data from biopsies, PSA and Gleason from a patient and it makes a prediction for the staging and spatial localization of the tumoral tissues.
iProstate also allows the 3D visualization of the tumour. iProstate has several options for making reports for each patient.
More information on http://nbio.umh.es/en/iprostate